Time Heals All Wounds Essay
"It has been said, 'Time heals all wounds.' I do not agree.  The wounds remain. In time, the mind, protecting its sanity, covers them with scar tissue and the pain lessens.  But it is never gone."—Rose Kennedy
At the start of the semester, there is one lesson that I try to drill into my student's heads—the fallacy that time heals all wounds. Time doesn't, I tell them.  Rather, it is what we do with the time that heals the wounds.
Grieving, or healing, is a proactive process. You cannot just sulk in one corner, moan about your troubles and watch the world go by. That's fine for a couple of months; one has to grieve one's loss, after all.
But after a while, the light breaks into the crack of the wounded heart, and you realize that the world does not, and will not, stop for you. So you slowly reinvest, reorganize and rebuild a new life where the person who is now gone has left an empty space.
But does the pain ever go away? Does one become scarred for life?
If you are talking about the death of a child, a parent or a spouse, the pain will always be there, but it lessens as the years go by. But if it is there, it will always be there. Accept it, make it your friend and live with it.
As you become friends with that kind of pain, and channel whatever sadness you have into reaching out and helping others on a similar journey, then the pain finds a deeper meaning, a higher purpose.
Now, when we talk about broken relationships, such as friendships or romances, then this is where the forgiveness comes in. The pain of this kind of loss will never go away, or at the very least, be eased, if you are unable to forgive.
Frederick Luskin, director of Stanford University's forgiveness project, says: "The practice of forgiveness has been shown to reduce anger, hurt, depression and stress, and leads to greater feelings of hope, peace, compassion and self-confidence. Practicing forgiveness leads to healthy relationships as well as physical health. It also influences our attitude which opens the heart to kindness, beauty, and love."
In the website learningtoforgive.com, he outlines nine steps that may help people forgive.
1. Know exactly how you feel about what happened, and be able to articulate what about the situation is not okay. Then, tell a couple of trusted people about your experience. The operative word here is trusted, otherwise, you will just make the issue a bigger one than it already is.
2. Make a commitment to yourself to do what you have to do to feel better. Forgiveness is for you, and not for anyone else. For example, if you want to yell and scream, go someplace where you can shout without disrupting or alarming your neighbors or colleagues.
Inner peace
3. Forgiveness does not necessarily mean reconciliation with the person that hurt you, or condoning his action. The bottom line is inner peace. Forgiveness can be defined as the "peace and understanding that come from blaming that which has hurt you less, taking the life experience less personally, and changing your grievance story."
4. It's all about perspective. Recognize what it is that is causing you pain now, and what offended you or hurt you two minutes—or 10 years—ago. Forgiveness helps to heal those hurt feelings.
5. The moment you feel upset, practice a simple stress management technique to soothe your body's flight-or-fight response. I leave the room and put a physical distance between who or what it is that is upsetting me, and I take a walk around the block. Make the coping skill a healthy one. Binge-eating, drinking or shopping is not healthy.
6. Give up expecting things from other people, or your life, that they do not choose to give you. Build your boundaries, and teach other people to respect them.
7. Put your energy into looking for another way to get your positive goals met than through the experience that has hurt you. Don't be a masochist. Replaying old hurts is never helpful.
8. Remember that a life well-lived is your best revenge. Instead of focusing on your wounded feelings, and thereby giving the person who caused you pain power over you, learn to look for the love, beauty and kindness around you. Forgiveness is about personal power.
9. Amend your grievance story to remind you of the heroic choice to forgive. You always have the power in your hands to create your own ending.
Many times in my life I've had to grapple with the issue of forgiveness and have found these nine steps to be very helpful on the journey to healing.  But the years have taught me that it doesn't end there.
The 10th and most powerful point— prayer—has always been the most effective for me.  It is when I let Him step in and take over that the miracle begins.  It's been said that what God intended for us is always far better than what we can ever imagine. When I've done all I can, I give up the struggle and turn it over to Him and that is when He moves in my behalf, sometimes swiftly, and sometimes slowly.
Always, it is in His perfect time that we become healed, and only the scars of battle remain as a constant reminder of the struggle we went through and how His grace never leaves us where He first finds us.
Follow the author on Twitter @cathybabao or her blog www.storiesbykate.wordpress.com.
Don't miss out on the latest news and information.
Subscribe to INQUIRER PLUS to get access to The Philippine Daily Inquirer & other 70+ titles, share up to 5 gadgets, listen to the news, download as early as 4am & share articles on social media. Call 896 6000.
TAGS: Forgiveness, healing, Relationships
For feedback, complaints, or inquiries, contact us.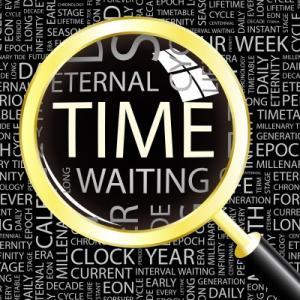 Over time, we have identified six major myths about grief that are so universal, that nearly everyone can relate to having absorbed them early in life, although they can't always explain what they mean and whether or not they are true or helpful. Here is part 1, part 2, and part 3 of the series if you want to start from the beginning. It is said that time heals all wounds. We'll get into why this is a myth later in this article but first let's review the other myths about grief that we have covered in this series. The six myths are:
Don't Feel Bad
Replace the Loss
Grieve Alone
Grief Just Takes Time
Be Strong and Be Strong for Others
Keep Busy
It is said that time heals all wounds. This is not true...
Today we're going to address the fourth myth, Grief Just Takes Time or Time Heals All Wounds. In our last blog on the myth Grieve Alone, we suggested that if we were to compare myths, it might be the most damaging of all. That may be true, but the myth that negatively affects the largest number of people in the world is the idea that time can heal an emotional wound. Time only passes, it does nothing. It is what we do within time that affects the quality of our lives. The false idea that time heals emotional wounds is based on a misunderstanding of the normal human reaction to losses of all kinds. For example, in our immediate reaction to the death of someone important to us, it's normal and natural at first to have a sense of numbness. The numbness lasts differing amounts of time for each person, and is usually accompanied by an inability to concentrate or focus, which tends to last longer than the numbness. It makes sense that we have a hard time paying attention to routine day-to-day things in the immediate aftermath of  the death of someone meaningful to us.  And here's where the myth of time healing gets its false foothold.  As we adapt to the new, and usually painful reality of the death, we begin to be able to function a little better. With that comes the illusion that time has healed us, but all that's really happened is that we're adapting to the physical absence of the other person.
Different, better, or more
Adapting to the loss doesn't mean that we're emotionally complete with all the things we wish had been different, better, or more; or with the unrealized hopes, dreams, and expectations we had for our future with that person. [That even includes bad relationships, in which we may have hoped the other person would acknowledge and apologize for the things he or she did that hurt us.] We've all known people who have adapted to the reality of the loss but are still carrying a mountain of unfinished business about a death, a divorce, or other losses for many years. If time were a healer, that would not be the case.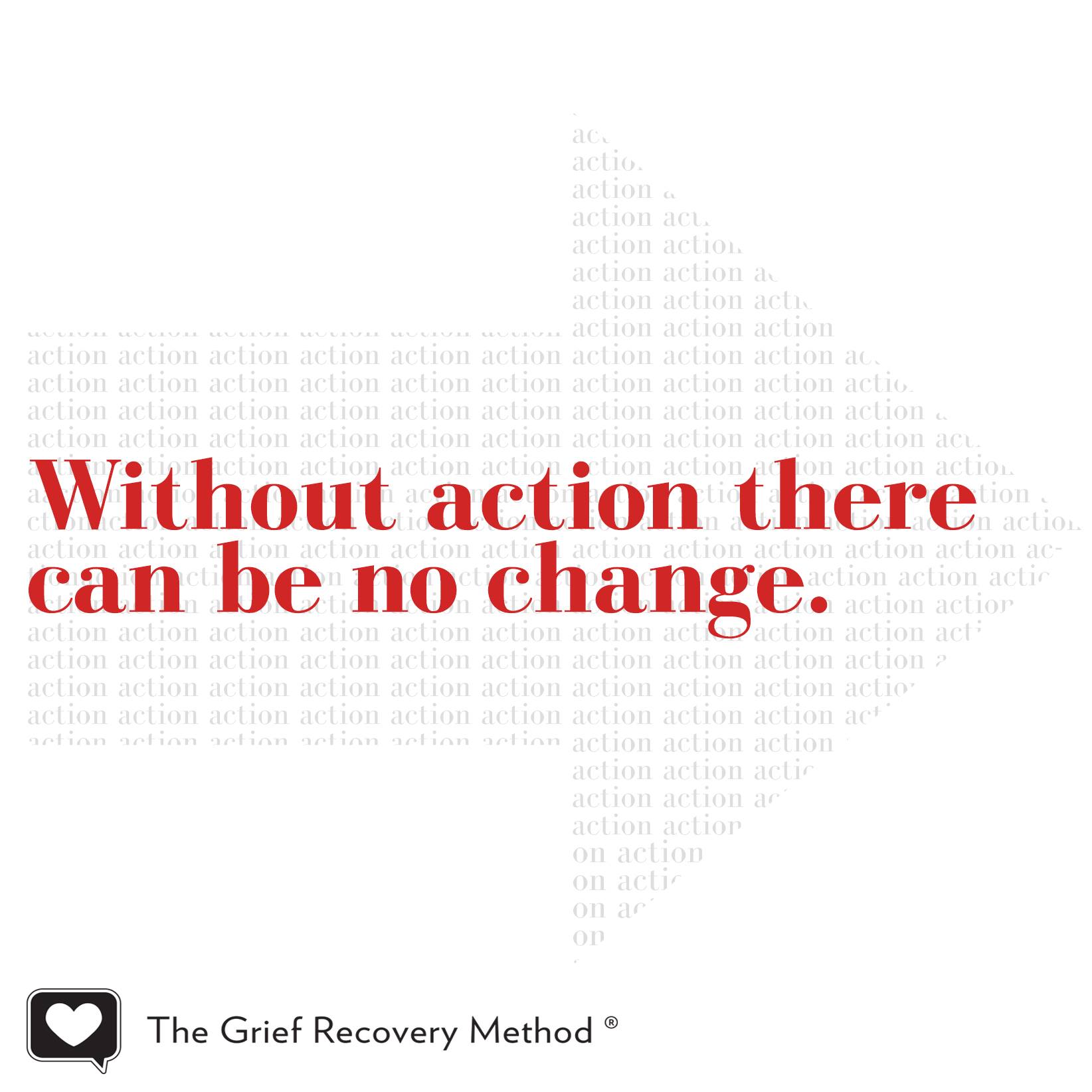 The key to recovery from grief is action, not time!
The best example we use to support the idea that action is the key is the idea of a flat tire. If you arrive at your car in the parking lot and see it has a flat tire, would you pull up a chair and sit and wait for air to jump back into your tire? Silly idea, isn't i? We all know that time won't fix that tire. We also know that only actions will get the car back on the road. Either you root around in the trunk, find the jack and the spare tire and change it; or you realize just exactly why you have a cell phone, and you call the auto club to have them come change the tire for you. Either way, an action must be taken. The parallel is this: An emotionally broken heart is remarkably like a flat tire. The get up and go has got up and gone. The ability to participate fully in life is limited, if there at all. And again the key is action. You must take actions to complete what was left unfinished for you by the death, the divorce, or other loss, or you may find yourself just wandering through life without purpose or focus, trapped under the weight of the unfinished baggage you're dragging with you.
Click here to go to the next entry in our blog series: Be Strong for Others (Myth #5).